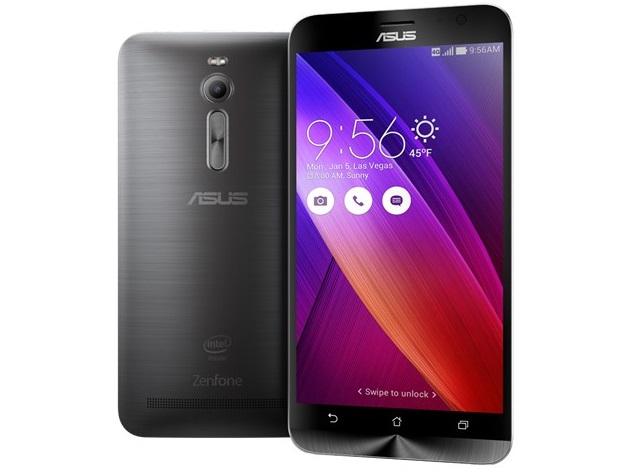 Asus will reportedly soon be launching new variants of the recent announced ZenFone 2 handset. These new variants will be powered by chips from Qualcomm and MediaTek, unlike the ZenFone 2 and original ZenFone series that's been powered by Intel processors. The move is an effort by the company 'to diversify its smartphone component suppliers,' the report added.
The
report
by Focus Taiwan says that the Qualcomm chipset-based
Asus ZenFone 2
smartphone will be available in Q2 of this year, and will be priced lower than the one already announced.
Asus
will also launch MediaTek-powered 3G variant of the handsets in markets like India, where LTE connectivity is yet to reach its full potential, the report added. This variant will likely be even cheaper than the Qualcomm powered ZenFone 2.
Asustek CEO Jerry Shen reportedly told an investors conference that 40-50 percent ZenFone 2 shipments will rock Qualcomm SoCs, while the rest 50-60 percent will be split between Intel and MediaTek.
Announced last month, Asus ZenFone 2 will be reaching Taiwan, Hong Kong, Singapore, China, and France in March this year; and Indonesia, Malaysia, Vietnam, Thailand, Italy and the US in April. Japan and Brazil would have to wait until May and June respectively.
Asus ZenFone 2 comes in two processor and RAM variants, Intel Atom Z3580 and Z3560 with 4GB or 2GB of RAM. Other specifications of the handset include 5.5-inch full-HD IPS display, 13-megapixel rear camera with f/2.0-aperture, 5-megapixel front camera, 16GB/ 32GB/ 64GB inbuilt storage options, expandable storage via microSD card (up to 64GB), and 3000mAh battery.